If there's one thing Neapolitans adore more than pizza, it's their idol, a figure for whom almost religious fervor is expressed; Diego Armando Maradona. It is almost the hallmark of an Italian city. And after Easter, both come down to a new pizzeria opening in the heart of Valladolid.
The new opening in Pisuerga is the responsibility of the Napoli Group, which brings together various businessmen from Pucellona with their Neapolitan counterparts. With several pizzerias in their native Naples, the group is now jumping into this first foray into the Spanish market to bring authentic Neapolitan pizza to Valladolid.
They are clear from the hotel group. "We want to highlight and value the quality of authentic Neapolitan pizza, which we are going to make here, from scratch.. With our workshop, which will be located in the same restaurant. With our mixer, fermentation chambers. With long fermentations and products arriving from Italy twice a week," they say.
Project managers
The Napoli Group had already planned to settle in Valladolid for more than six years, but the process was delayed due to the pandemic. With three pizzerias in the center of Naples, they make authentic Neapolitan pizza, certified VPN with seal (Vera Pizza Napoletana)a kind of intellectual "designation of origin" that ensures the conformity of the traditional recipe and the quality of the ingredients all over the world.
San Marzano tomatoes or Fior di Latte mozzarella are the main distinguishing ingredients of this type of pizza, with a thick, honeycomb edge and elastic dough. Twice a week these and other ingredients will arrive from Five Italy to make their signature pizzas in Valladolid.
"Neapolitan pizza is completely different from others. It is the highest quality. For which we make a bet that the diners will have the best bite and they will leave delighted," assures the management of the company.
Reform work for a very special place
Work began in June 2022 in the old DIA supermarket area, adding smoke removal and soundproofing. From the original 300 square meters, the new spaces will have 200 to accommodate 69 customers inside and another 64 on the pedestrianized terrace next to the Mercado del Val.
The business group spared no expense to ensure authenticity. "Our pizzas will be in a wood-fired oven. This stove was made for us by a family of Neapolitan craftsmen, the Grimaldi family. His fourth generation. They sent the refractory bricks and other materials from Italy, and they did everything here," they explain.
A handmade ceramic oven that will reach around 500 degrees to bake the dough in less than 90 seconds, as defined by the VPN (Vera Pizza Napoletana) seal of guarantee.
Pizzas to be enjoyed while they are being made
Pizza as we know it today, round and topped with tomato and cheese, is a Neapolitan invention of the era. XVIII. The first pizzerias appeared there in the 19th century. Under the name "Verache Artisan Neapolitan Pizza" which is recognized as a traditional Italian agri-food product.
"We want to make that pizza there. With the best original Neapolitan dough. With products sourced from Naples and all set us apart by gourmet quality. The dough is made by hand, and we have a workshop inside the facility," the group says, pointing out that "nothing is frozen here."
The letter will have between twelve and fourteen pizzasIn addition to eight to ten "antipasti" and other assorted Italian dishes.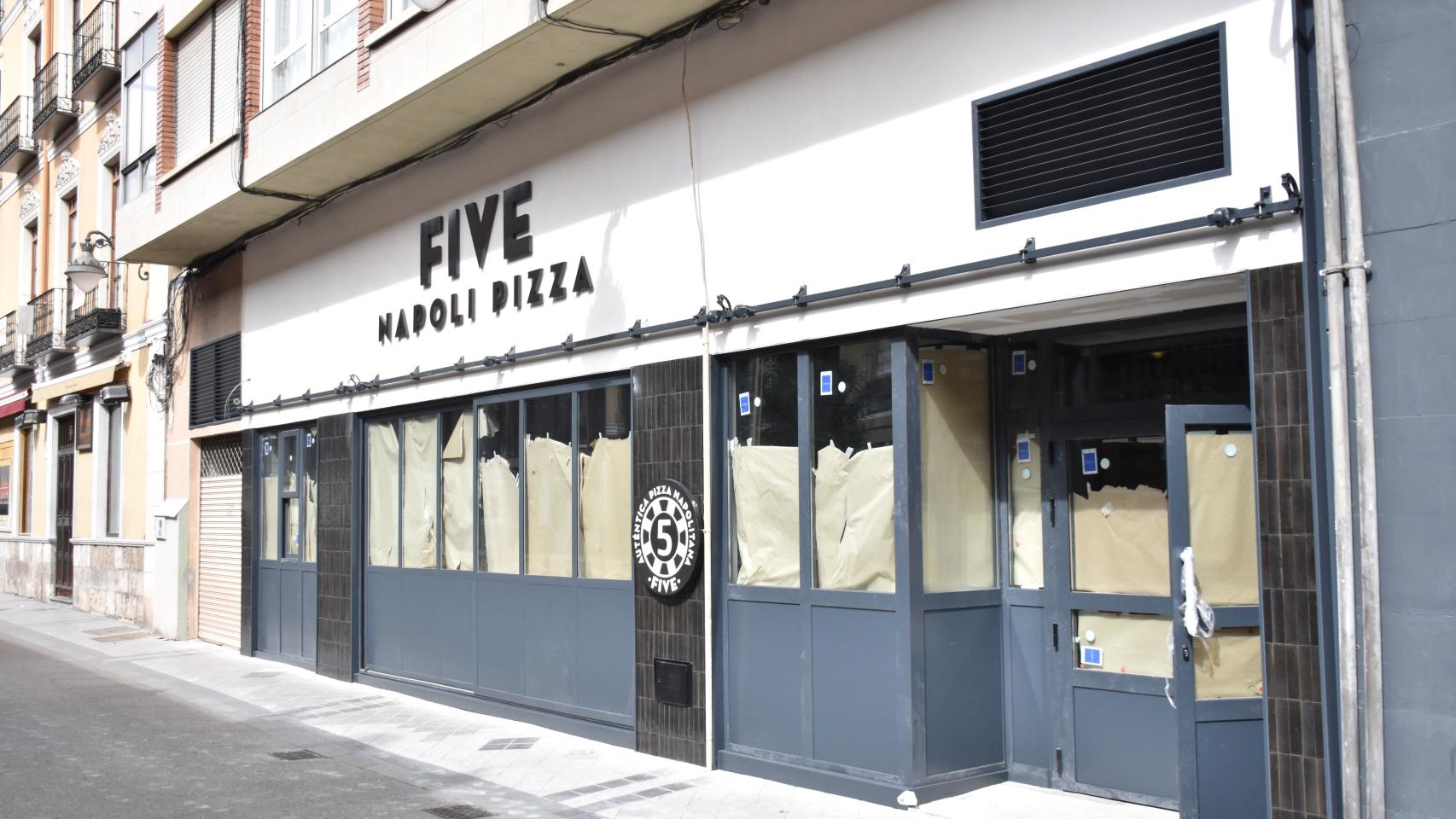 The five Napoli Pizzas will create twelve jobs
Relations with Italian suppliers will be carried out by the Neapolitan corporate part, and the Spanish part will manage the area, which will require twelve employees to operate. Five Napoli Pizzas will have local pickup and home delivery. And they assure that "Valladolid is a good place to open a business", especially if it is located "On one of the best streets of the city".
"We are not afraid. We are going to leave smaller margins because we want to provide quality. We cannot increase the price too much. We want to succeed and are optimistic about the future when we open after Easter," they add.
The place will have its own very distinct atmosphere, with an area dedicated to the Argentine star as patron saint, as befits a business with a Neapolitan spirit and its best ingredients; and products High quality Italian. Lovers of good pizza already have a visit to write on their agenda.
Follow topics that interest you